Can Meditation Help Combat OCD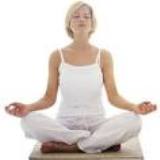 Why would someone want to try meditation for OCD? After all, meditation has a bad rap. It's often associated with new age mumbo jumbo and mysticism. It's used by people who eat granola bars and drink wheat grass juice. The practice of meditation even conflicts with certain Christian beliefs.
This is unfortunate, since meditation is a legitimate form of relaxing the mind and body. It is a discipline of focused breath and slowing thoughts down. That makes meditation for OCD sufferers an appealing discipline to explore. While many are put off by anything categorized as alternative healing, it can be a helpful tool to achieve useful states of mind for those dealing with OCD and anxiety. Meditation has been proven to have a positive benefit on insomnia and sleep apnea. And if there is one thing a racing mind or anxious body can use is extra relaxation.
Read More

Changing Self-Esteem – It's Not Rocket Science
You feel stuck! You are not living the life you want; you don't feel comfortable being yourself. You're capabilities aren't in alignment with how you want to be. Yes that sucks and there's good news, changing self-esteem is not rocket science. But if you want to change, it will require you to be different from how you currently are and most of us resist being different from what we are familiar with. This makes changing seem scary, especially when what you want to change is your self-esteem. People get stuck in thought patterns that are self defeating, believing that is how they are and have to be. Yet consider this, if your self-esteem is low, are you really being yourself?
You have a huge say in whether you want to change or not. You have a huge influence in how willing you are to accept yourself as being different or whether you try and hold on to what you know. You control whether or not you have an open mind. Most people are fearful of making changes in themself and fears tend to close the mind down. That can make it a bit of a catch-22.
Read More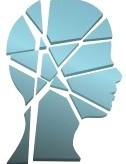 Misconceptions of all sorts
Counselors continually hear the misunderstandings people have about relationships and capabilities, about life and  human development. Recently I was asked "Is guilt a medical condition and can guilt be a genetic predisposition that runs in a family?" The woman calling said both she and her sister have constantly experienced guilt throughout their life. Her mom and grandmother were no different.
Read More

Finding Treatment for Anxiety Disorders
Medication versus Therapy
When seeking treatment for anxiety disorders such as OCD, GAD, or Social Anxiety, making sense of the overwhelming options available can be stressful. What is the best way to treat emotional or mental distress depends on personal preference, how hopeless one feels, how one defines their disorder, what type of change they expect, social stigmas and financial concerns. These and other reasons will keep many from seeking help and a high percentage of those getting treatment for Anxiety Disorders will never receive adequate help or finish their treatment, according to this piece.
Read More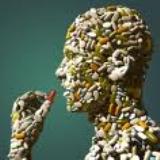 Prescription medications for OCD include Prozac, Luvox, Paxil, Xanax, Klonopin, Valium, BuSpar, Ativan and Zoloft
Use with caution
For treatment of anxiety disorders, including OCD, numerous antidepressants and anti-anxiety medications offer a broad-spectrum of choices and effectiveness.
The first specifically approved prescription medication for OCD treatment was the tricyclic antidepressant Anafranil. Since that time the SSRIs Prozac, Luvox,  Paxil,  Zoloft have been approved. Click here to check side effects of these medications
Read More