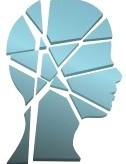 Misconceptions of all sorts
Counselors continually hear the misunderstandings people have about relationships and capabilities, about life and  human development. Recently I was asked "Is guilt a medical condition and can guilt be a genetic predisposition that runs in a family?" The woman calling said both she and her sister have constantly experienced guilt throughout their life. Her mom and grandmother were no different.
Read More
What Needs to Change So You Can Change

It's no surprise the study of mental health is highly subjective. How to define or measure it has become a highly contested subject. The broad spectrum of symptoms have been referenced to as illnesses, disorders, genetic predispositions, unresolved traumatic events, inadequate coping skills, chemical imbalances, nutritional deficiencies and others. Diagnosis is often inaccurate or incomplete and the labels given for mental and emotional reactions often pigeon hole those affected into unsatisfying boxes.
Read More