Grief and Sadness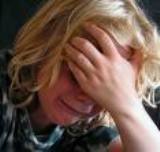 Processing Grief
The emotions of grief comes as our realizations grapple with loss. Emotionally we are not prepared, we don't know how to process or adjust to the idea someone or something we've held importance to will no longer be accessible to us. The difference between what has happened and what we can accept creates an overwhelming void. Our interactions with the person have allowed them to become part of us and now we have to restructure our perceptions of the world.
We all have all learned our own way of building meaningful relationships and connections. But letting go, to deconstruct relationships is a whole different process. Life is fragile, relationships always end and they don't follow any preset time frame. Even when prepared for loss, knowing how big a hole needs to be filled is not easy to predict
There's not much comfort in recognizing loss as a transition. Life doesn't check to see how important a relationship was to us or how attached we've become. During these transitions, it is not uncommon to feel unsettled, isolated, lost, confused or detached. During these changes, our neurology needs to make readjustment as we grapple with the realization we can no longer be how we were because neurologically we can no longer hold those we lost in the same way
Grief can also be felt when devastating world events unfold, when others are touched with overwhelming destruction or hardships. In these events we empathize and emotionally place ourselves side by side with strangers we don't know, imagining and experiencing their pain, even though the loss is not ours.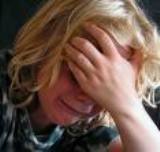 Grief and sadness remind us the bonds we once held have changed, that a rebuilding process is needed, at healing transition must occur. The process of grief is the first step in letting go and coming to terms with our own place in the world as we rearrange to perceive life differently
If the Grieving Doesn't Stop

It usually indicates some aspect of the persons mind, body or spiritual commitments have disconnected from a vital perspective needed to rebuild ones sense of self. Those unable to get through the process of grief may need additional assistance to respectfully release those who were important to them. While matters of the heart can be delicate, they can still be altered. At Designed Thinking we have assisted many of our client's through the process of releasing attachment which need to be released. This can often be accomplished in a relatively short period of time. Call our toll free number 866-718-9995 to see how we can assist.